Your Trusted Missoula Cleaners
One of the greatest challenges of owning a house is keeping it clean on a regular basis, and sometimes the messes pile up with no mercy. At One Final Touch Cleaning Services, we offer you the right cleaning professionals for any home for an affordable price that is hard to compete with. Our team operates to the highest industry standard and goes above and beyond to ensure any house is looking at its best year-round. We don't miss the details and are on patrol for any elusive dirt accumulation areas which other Missoula cleaning services may miss. We believe in offering fair and affordable prices and that everyone should have the opportunity to experience a professionally managed job.
Professional House Cleaning
Our Standard is high as one of the Missoula Cleaning Services and our goal is to save you time and energy by filling the duties that would normally be spread out in chores for the family. Our professionals have the best tools and knowledge to carry out even the most extensive cleaning from smaller to larger houses. There is a sharp difference between a regular upkeep procedure handled by amateurs and hiring One Final Touch professionals to conduct a thorough sweep of your property. We elevate your level of cleanliness to brand new levels and now is an important time to have all your boxes checked because of the pandemic. It's a wise option to invest in us for your Missoula Cleaning services needs.
Apartment Cleaning
If your apartment is in need of Missoula Cleaning services then look no further than One Final Touch professionals to accommodate your needs. We are experts in making sure your apartment is on a consistent level of cleanliness throughout the year and take pride in our valued results. We stand out from other Missoula Cleaning services by working hard on your apartment to create a sustainable and healthy way of life. You will definitely notice the difference between our methods and a standard clean. Our team raises the bar and has a vastly superior understanding of the cleaning industry. No one likes to come home to a messy apartment after a long and arduous day, and that's why you save time and money over the long term when you depend on Missoula cleaning services that can be trusted. You can trust us to apply our organizational skills to create a better apartment flow.
Move-In & Move Out Cleaning
Moving in or out of a location involves a long checklist that is already daunting and stressful. When you stack the cleaning procedure on top of it then it can seem like an insurmountable task without the right Missoula cleaning services to mitigate these factors and save you a lot of grey hairs. When you're moving into a new place it more than likely has hidden messes that need to be addressed to give you a sense of comfort and well-being. We will conduct a thorough analysis of your new place and give the best scrub you can imagine so that you can feel and smell the fresh results! It will free you up to handle any other difficulties while moving and give your undivided attention to packing in a more organized manner. People will often rush through the cleaning process during moving because they dread it. Let us take the burden off your shoulders with our professional Missoula cleaning services at One Final Touch!
Often times the larger jobs in commercial settings can be the chore of a lifetime and employees who have to keep their spaces clean have been shown to be slightly inefficient. If you're looking for Missoula Cleaning services that can effectively address your commercial needs then our professionals at One Final Touch have the resources to streamline your operation. We are remarkably efficient at maintaining high levels of the organization and can work around your company schedule to facilitate a more ergonomic workspace. Studies show that hiring a cleaning service with a higher standard will increase the morale of employees and customers alike. They will notice that the face of your particular brand is well-kept and takes people's health into consideration. Imagine stepping into a clean office every morning and you will find that it gives you more of an incentive to work harder.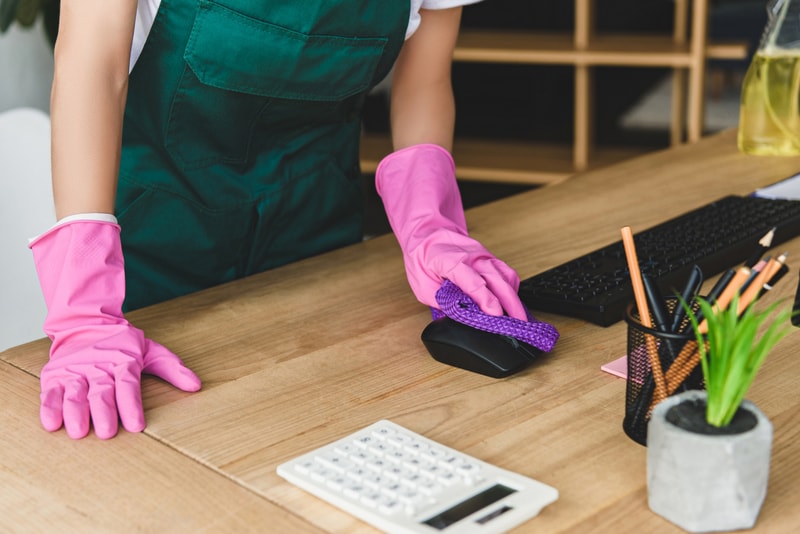 Why Choose One Final Touch Cleaning Services?
One of the main reasons why you should hire us out of the other Missoula Cleaning services is that we serve your property with the greatest integrity. We never rush the job and maintain the same level of continuity throughout the year. Our schedule is very adaptable and we understand that there are variables in any location that needs consideration. Our team will bring a professional quality to your commercial or residential space and our expertise is a resource we are willing to share with all! There are many Covid 19 regulations to consider these days and they need to be followed to the letter. We help to reduce the stresses of those obligations by taking care of them for you. Our professionals are reliable and knowledgeable when it comes to adhering to these cleaning strictures and hiring us will ensure you don't break any laws.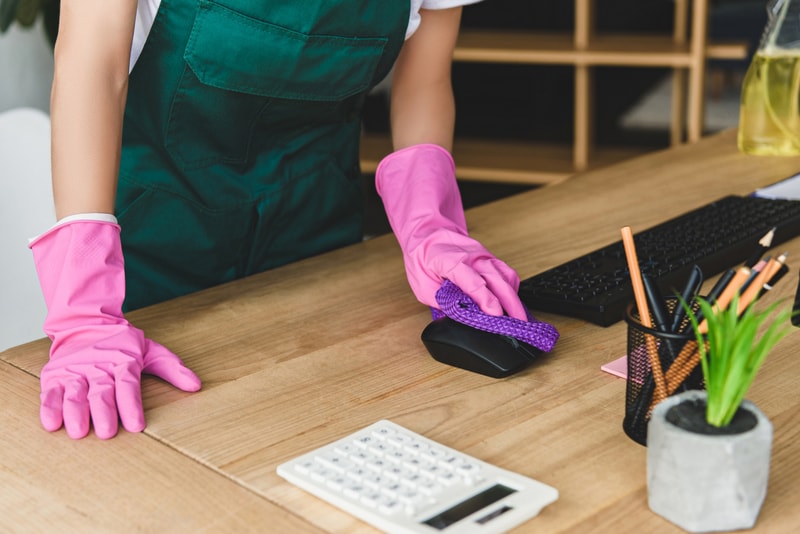 How We Can Help
Cleaning is much more than just about making the aesthetic appeal of a building pop. In fact, it's a much deeper benefit that extends benefits to the health of those inhabiting any location. We help you by providing high-quality services that would normally be highly-priced. Our mission is to give affordable and professional cleaning services to a variety of locations and improve your overall well-being. In a time of uncertainty with illnesses floating around it's imperative to have someone covering your back. Instead of relying on yourself and others to conduct a thorough cleaning session regularly, we have made it possible to reduce anxiety about someone not completing cleaning tasks to a high standard. We at One Final Touch help provide a wide array of services that make us incredibly versatile in the evolving housekeeping industry compared to other Missoula cleaning services.
We are friendly and dependable in our application and work on your property with the greatest care and cleaning finesse. Our experience in the industry is what fuels us to continued success while handling your property with care. Among the Missoula cleaning services, we are a reliable company who has proven results in the area with local business and residential cleaning. Our professionals are deployed with a game plan and have a good eye for picking out spots that need more attention. Our passion for helping others during difficult times is reflected in our low pricing and you benefit greatly from giving us a shot! Our team is personable and approachable regarding any concerns or alterations you may need to make. We also work around your schedule so you can come home to the perfect level of cleanliness that leaves nothing to be desired. Having this year-round is incredibly advantageous and our team is excited to work vigorously for you!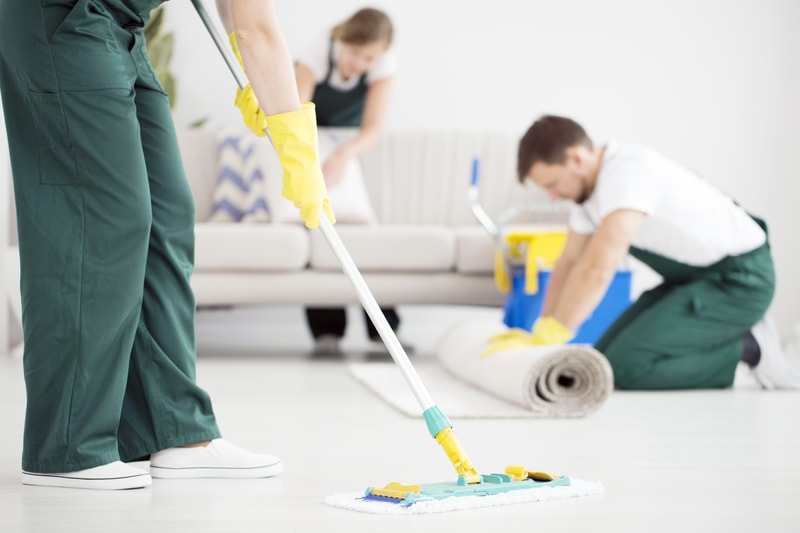 Serving Missoula And Surrounding Areas
At One Final Touch, we are in the business of serving you as one of the best Missoula cleaning services around. Everything we do is in the context of our passion for a clean and tidy space. Our team implements the best technology and high-grade cleaning materials that get the job done no matter how challenging. We serve those in Missoula and the surrounding area with great pride and have been growing a name for ourselves for future years. Your feedback is always greatly appreciated because it helps us to sharpen our craft even further. Our business dealings are transparent and there are no hidden charges for calling and consulting with us. We help you devise a plan of action that will elevate your building to new heights of cleanliness. If you're in need of Missoula Cleaning services then your search is over because we have you covered!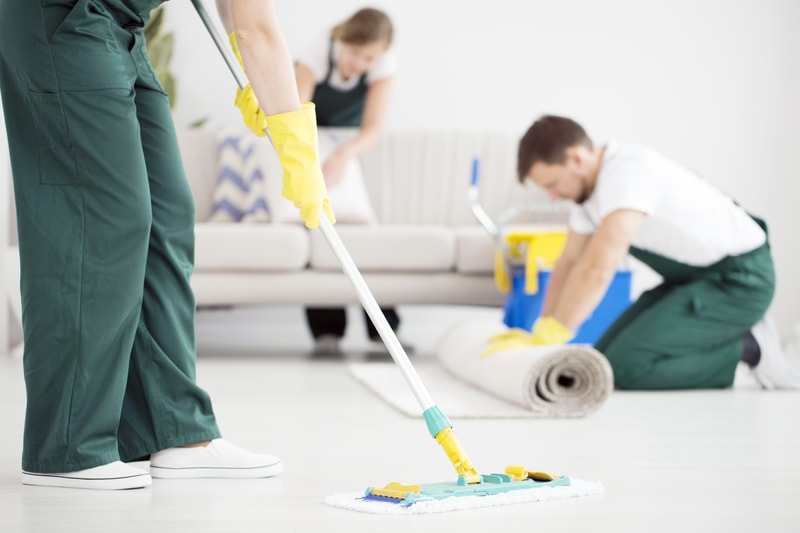 Get Started Today
Now that you know how dependable we are it's time to witness the results for yourself! We are only a call away to get started and obtain the information needed to develop our cleaning blueprint. Our professionals are standing by to receive even the largest commercial assignments that will give your spot a facelift. Everyone will notice the difference in fresh air and organization as we breathe new life into every location. Our team is experts in the industry with the right experience to handle even the most daunting tasks. We are happy to make the right accommodations for a large office or house parties and can clean up afterward to return it to the original state. Pick up the phone and call us today to get a direct quote on your building and we will deploy our team with excitement and efficiency as your experts to fill your need for Missoula Cleaning services!